Progressive stamping is a metalworking process that encompasses punching, coining, bending and several other ways of modifying sheet metal raw material. We then combine these processes using an automatic manufacturing feeding system.
Capability up to 200 tons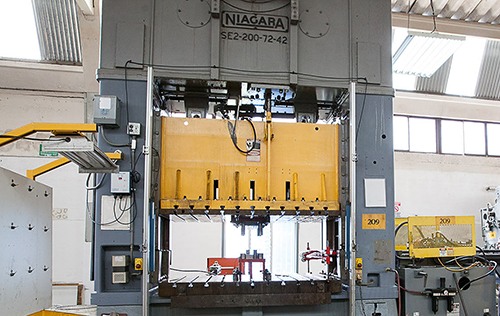 Stamping operations include many secondary processes such as bending, coining, piercing and forming of sheet metal, tubes and rod products. We use both mechanical and hydraulic presses, depending on part shape and specifications.
Bending: formation of curves

Coining: cold working process that deforms, not cuts

Piercing: metal perforation

Welding: fastening two pieces of metal together

Forming: providing different metal shapes